Advantages of rigid boxes compared to traditional packaging
Much more durable, both in appearance and material
The laminated box gets its massive, strong build from pressed sheets or creative papers being glued or laminated to a chipboard frame. Therefore its quality is similar to a cardboard box in terms of graphic appearance, but its sides are much more rigid due to the 1 – 3 mm thick chipboard frame.
Radiates quality and thus lends an added sense of quality to the product
A laminated rigid box immediately draws attention. The durable raw material and the slightly robust appearance evoke curiosity. Add beautiful graphics to suggest elegance.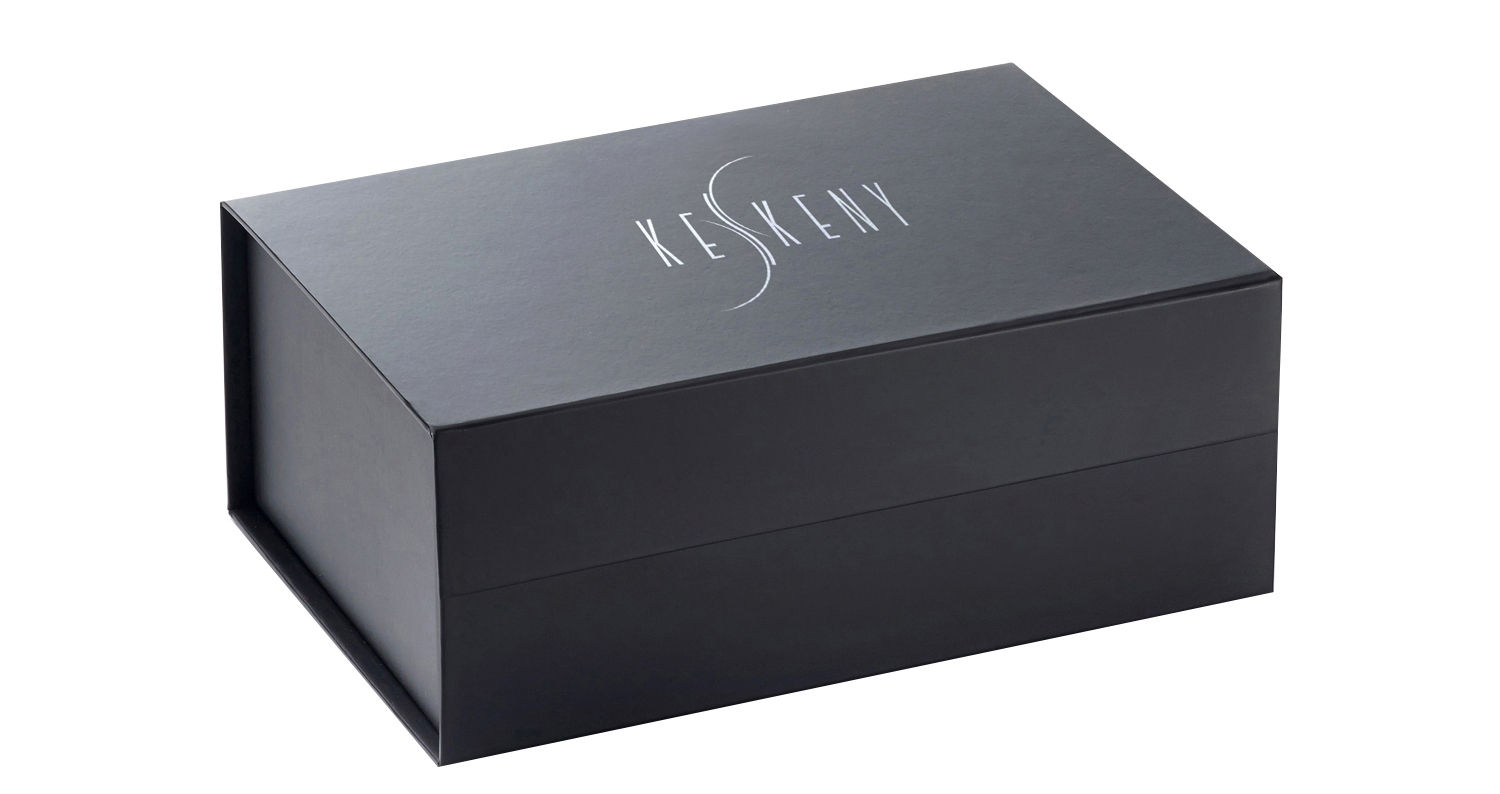 Nice and smooth exterior surfaces that feel fine to the touch
In the case of rigid boxes the pressed sheet is laminated onto the chipboard. Thus, in addition to its durability, the box will also have a beautiful appearance. The adhesive layer is added to the sheet evenly, using special technology. As a result, after laminating the sides of the box will feel even and smooth to the touch.

In the boxes with magnetic closure the magnet is not visible
Magnetic closure that operates easily and securely can give the laminated rigid box great exclusivity. At our printing company, the magnet is inserted and hidden in the wall of the chipboard using a magnet inserting machine in a way that the magnet remains invisible in the final product.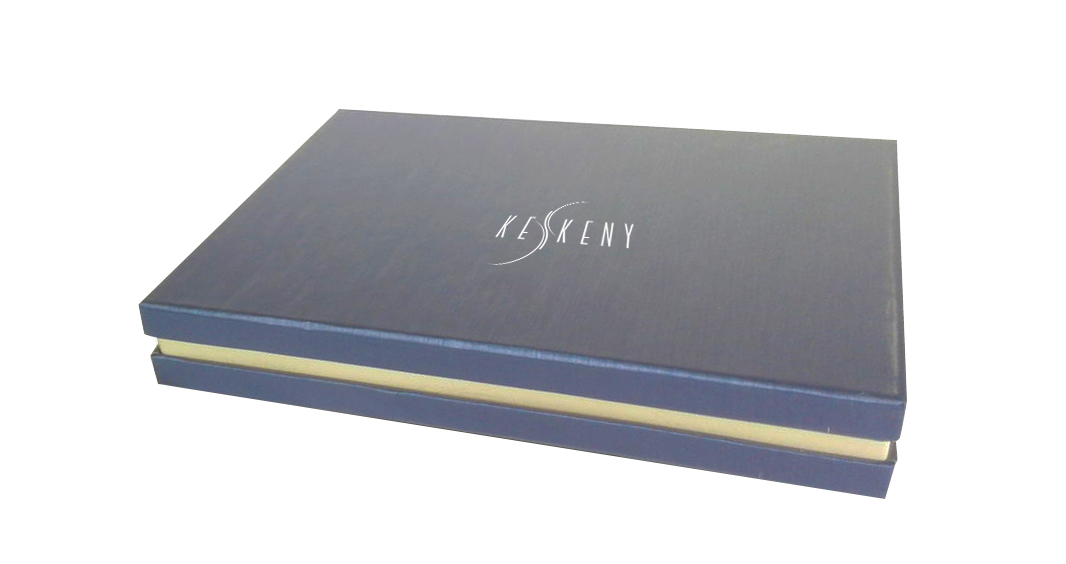 Simple elegance – no need for complicated graphics
Thanks to the slightly robust appearance of the laminate boxes, there is no need for complicated graphics. Quality appearance can often be achieved more easily with a colored print, stamped or embossed lettering, or with a logo.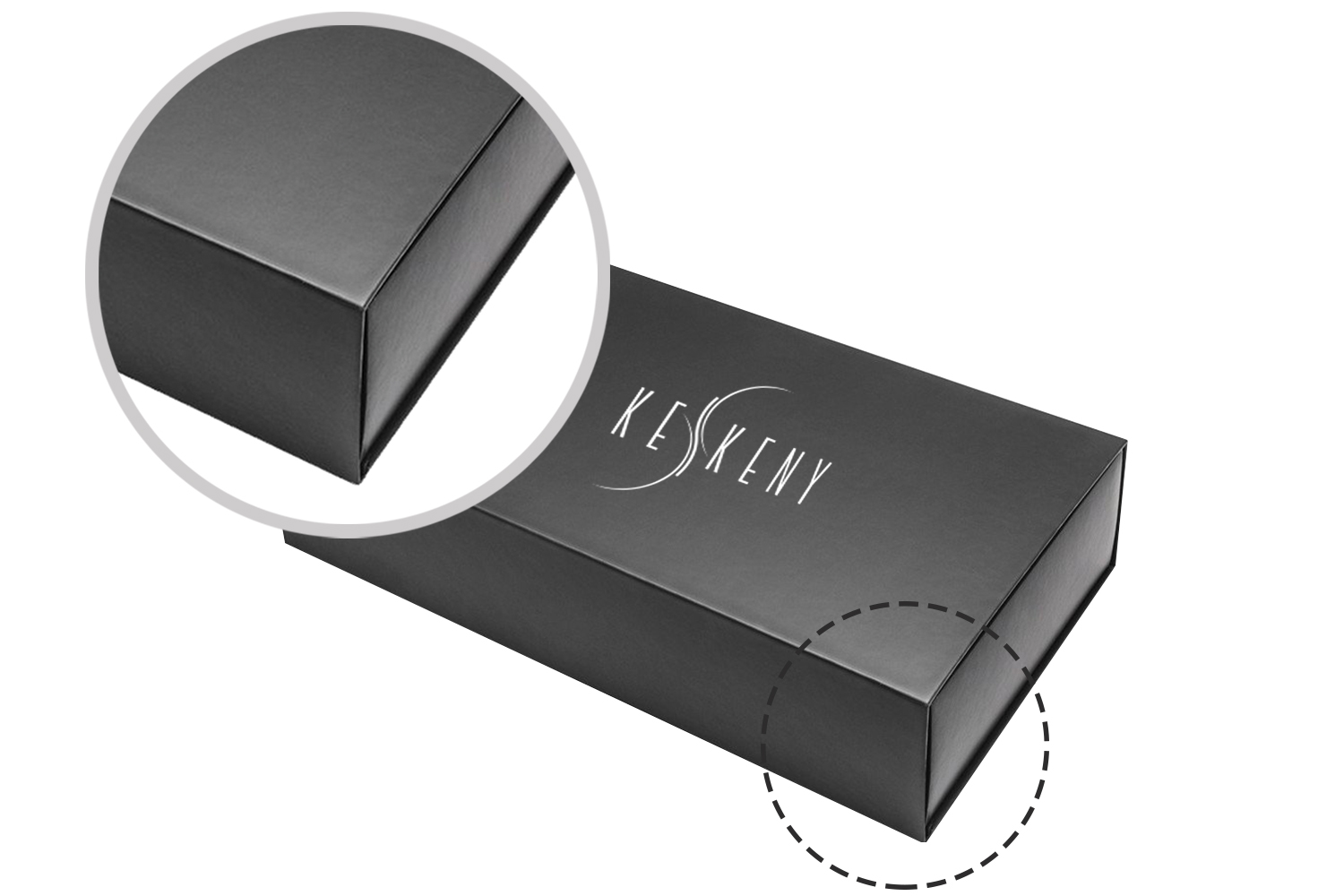 The groove cutter creates beautiful edges
With laminated products, it is very important to have beautiful, sharp edges. Manufacturers often fail to meet this expectation. At our printing company, the edges are cut into the chipboard with a groove cutter machine to make sure that the edges of the box are beautiful.